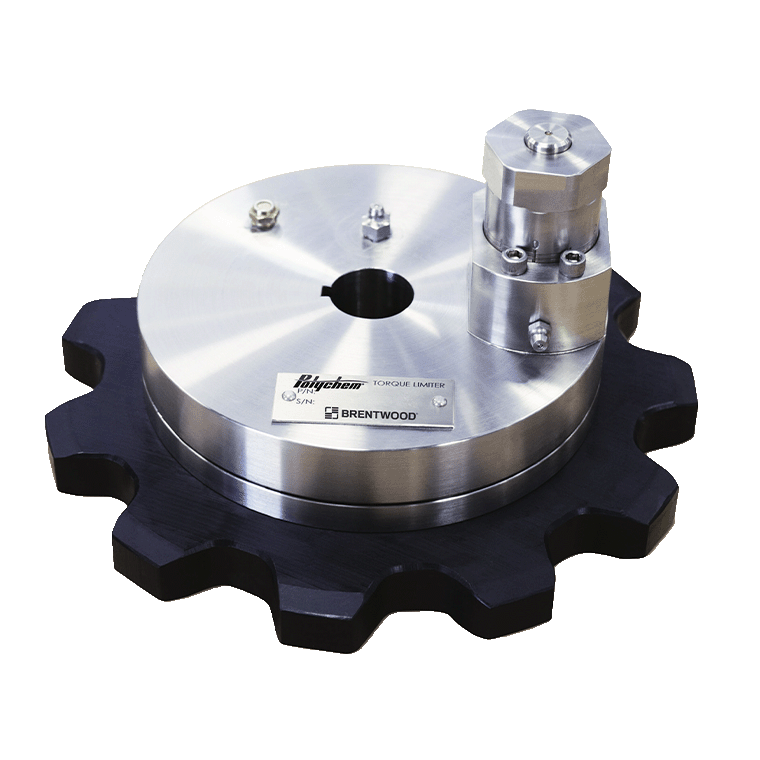 The Polychem Torque Limiter provides reliable overtorque protection to prevent drive system failure, by way of balls retained in detents against adjustable spring pressure. When torque exceeds a preset value, the balls leave their seats and roll free to completely disengage the driving & driven components, preventing costly drive system crashes.
Features
Torque settings are more accurate and consistent than shear pin devices.
Easy to reset in just a few minutes.
Externally adjustable for required torque setting changes.
No replacement shear pins required.
Avoids shear pin fatiguing which causes nuisance failures.
Technical Specifications
Product: Torque Limiter
Part Number: JSE1-0150
Type:
Externally Adjustable Torque Range lbs/in: 2,024-9,287
Min. Rockwell Hardness: 62 R/C
Min. NH-78 Sprocket: 11 Teeth


Contact us about Polychem Torque Limiters