Polychem non-metallic collector systems have earned a reputation as the industry standard for performance and reliability. Operating in clarifiers over 300 feet long and 40 feet wide, as well as in heavy-duty stacked clarifiers, Brentwood's top-quality Polychem products and components continue to produce field-proven results by handling the most severe sludge-loading and complex tank geometry situations.
Polychem sludge collectors have become the industry standard for high performance and reliability. They feature plastic parts that provide a lightweight alternative to metallic components and have been engineered to function efficiently as part of any water or wastewater treatment system. This has led to Polychem supplying in excess of 60% of the non-metallic sludge scrapers in use worldwide and in excess of 80% of those used in Australia.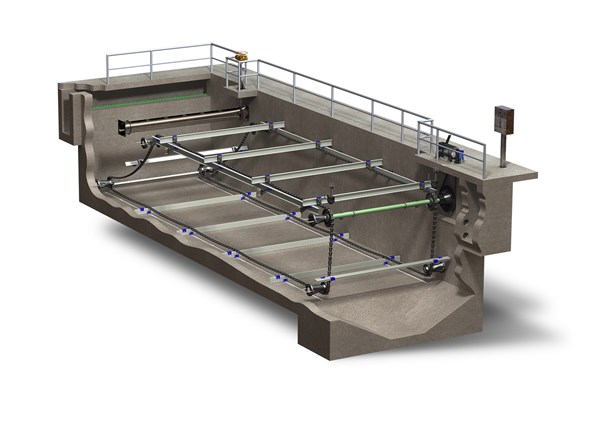 4-Shaft Collector
This system removes bottom sludge and transfers it to a sludge hopper at the influent end of the clarifier while also skimming out floating surface scum and discharging it via a scum pipe or helical skimmer.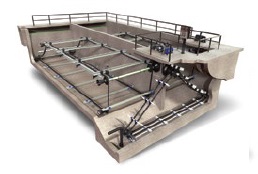 Cross Collector
When tanks reach widths of 18 feet or greater, cross collectors are often used to concentrate the sludge collected by the longitudinal collector into a corner sump. Cross collectors scrape perpendicular to the longitudinal conveyors and typically run at twice the speed of longitudinal collectors. Screw conveyor augers may also be used as cross collectors.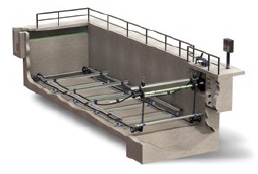 3-Shaft Collector
The 3-shaft clarifier system removes bottom sludge only. It is commonly used in drinking water treatment plants and is often combined with an inclined plate or tube settler applications.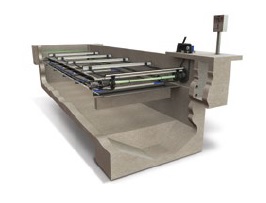 Dissolved Air Flotation (DAF) Tank
These tanks contain separate systems for sludge removal and surface skimming. Power skimmers are also available for DAF tank applications.

Stacked Clarifier
Stacked clarifiers are often used when clarifier space is limited and include a 4-shaft collector for both upper and lower decks. This system is also available in trayed installations.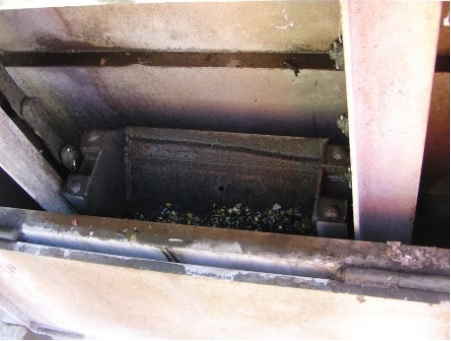 Grit Bucket
These 5- or 6-shaft collector systems remove grit by collecting it in non-metallic buckets, elevating it, and discharging it via a chute. Stainless steel barrel wrap is used to protect the collector chain from clogging.
Videos
Resources


Contact us about Polychem Collector Systems